Are you looking for any sporty e-bike in India? You would find so many battery bikes but not like Ultraviolette F77. Because its looks like a giant. It's one of the most advanced levels of e-bike compared to other Electric motorcycles in India. However, very few brands and vehicles are available in the market because it's the initial time. This industry is developing quickly and inventing new features, structures, and facilities. The Ultraviolette F77 has evolved in looking and high-class facilities in the market. We are going to provide brief details here in every aspect.
Ultraviolette F77 uniqueness
The Ultraviolette F77 is an electric sports bike that looks like a giant. You will find so much gasoline, but Ultraviolette F77 is unique in body structure in the electric vehicle category, even if it is not comparable with others in mileage and speed. However, the price is so high.
In this vehicle, advanced engineering, advanced motors, and good riding comfortability implement with a hundred of testing. In actual words, it's made for highly ambitious with a high level of technology and facilities.
Specification of Battery, Milage, and engineering
Battery and mileage are the primary factors in choosing any Ev. Let's look at how quality is provided in this e-bike. We have discussed one by one the proper pieces of information.
Also, get details → Tork Kratos E-bike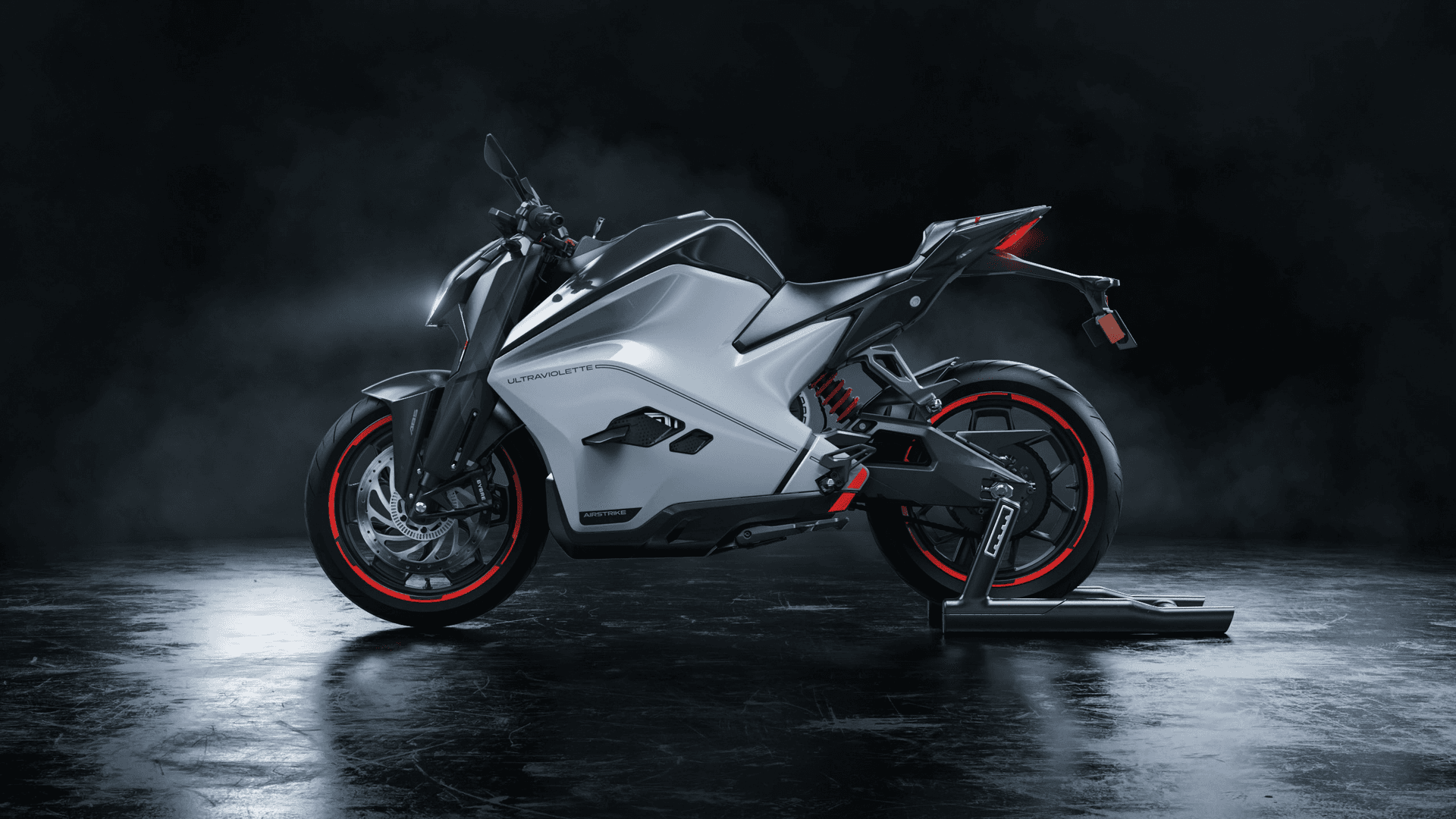 The Battery in Ultraviolette F77 e-bike
We have already told that it is almost incomparable with other battery bikes in the Battery section because it has provided a highly efficient battery that would satisfy the user.
Battery Capacity: 10.3-kilo-watt battery has provided in this bike.
Charging Time: It's required about 5 hours to set fully. It's perfect timing compared to others like Revolt, Tork Kratos, etc. Most of them required 6 to 8 hours.
Battery Type: Lithium-Ion battery has been used.
Mileage per charge: This giant bike can run about 307 km per charge. If you compare it with other battery bikes, it gives you mileage about two times better. And this mileage can be used in mid and long drives. But you can't do it with a mileage facility of 100 to 120 km.
Battery Warranty: The warranty period of the Battery is fantastic. And you can observe the quality it has. There are eight years or one lakh km under the warranty period. However, the condition will consider which will come first of them.
Motor and Speed
In the Ultraviolette F77 battery bike, the motor has an integrated power is 32000. It's excellent, and not even any e-bike it has. The top speed of this vehicle is 147 km per hour. And the acceleration time is only 7.8 seconds from 1-0- -100 km per hour.
Price of Ultraviolette F77
The Ultraviolette F77 has launched in different variants, and they are slightly different in colors, Battery, and motors. The price also other on the model and state. Sometimes some of the big online bike seller websites provide vocational discounts.
We have monitored the price and found it is probably 3.5 lakhs to 4.5 lakhs INR. If you wish to buy any model of Ultraviolette F77, then please check some online e-bike seller websites or the official website and take counseling before ordering.
We hope this information on the Ultraviolette F77 e-bike is helped to get the primary idea. Please share with your friends on followers on social media.
Explore more E-bike updates or check other Electrical vehicle info on the home page.